Prosper Personal Loans
With Prosper you can get a loan from 2,000 to 40,000$ to cover your personal needs. The repayment period for a Prosper Personal Loan is from 2 to 5 years. You can also use a co-borrower option to get a better loan offer with more favorable interest rates.
FREE

APPLICATION

FORM

Check your eligibility without affecting credit score
We keep your personal information secured!
By submitting my information, I acknowledge I have read, understand, and agree to the terms of the Privacy Policy and the Terms of Use,I understand that by submitting my information, I may be contacted by telephone by one lender.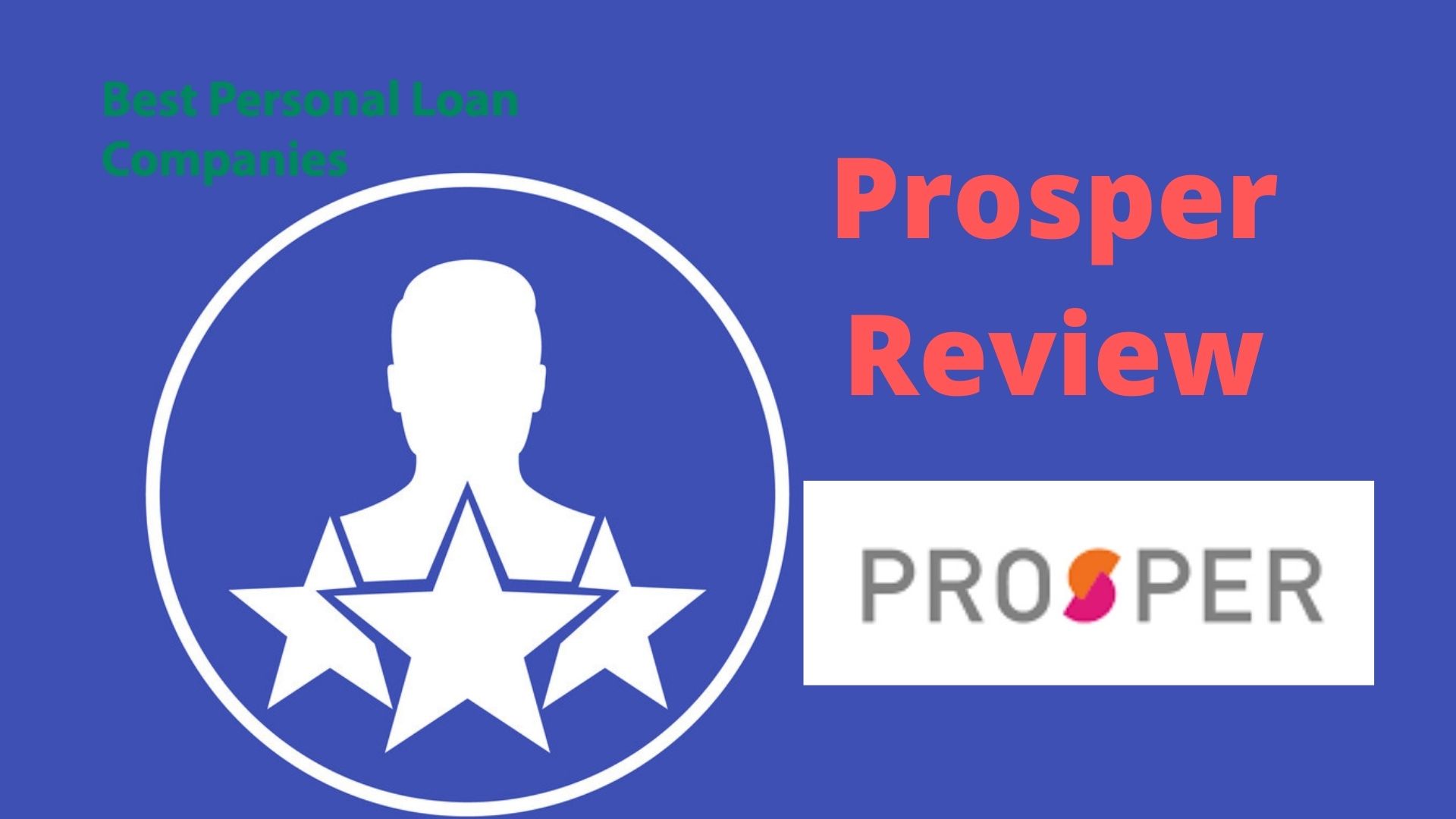 About Prosper
Prosper is a peer-to-peer lender that enables people with fair or good credit to get the loan they need to meet their personal needs such is medical treatment, car repair, big purchase and so on. The company was founded in 2005 and it has provided loans to more than 1 million people. These lenders use the risk-rating system to select candidates for a loan. The Prosper lender takes into account factors such as credit history, credit score, debt-to-income ratio, and so on. Once you are rated, you will receive a special Prosper rating. Investors use it to decide whether to provide you with a loan or not. Your application will expire if your loan request is not funded at least 70% within 14 days. However, the company claims that most loans are financed within a few days, so the chance of getting a loan is quite high.
In order to get a Prosper loan, you are advised to have fair or good credit. Therefore, your FICO credit score must be between 630 and 719.
Prosper Personal Loans
Personal Loans are one of the most popular ways to get financing from Prosper, as they give you the opportunity to get a large enough amount of money to cover your personal needs. Prosper allows borrowers to get from $ 2,000 to $ 40,000, which is often enough to cover any personal needs. Payment terms often vary: with Prosper you can get from 3 to 5 years. Remember that short repayment terms reduce the interest rate you pay. Note, however, that longer periods will reduce your monthly payment. The interest rates for obtaining a Personal Loan from Prosper also vary depending on many factors. Typically, you will receive between 7.95 and 35.99%.
Prosper Personal Loan advantages and disadvantages
In order to make sure that a Prosper Personal Loan is a good option for you, it is important to study the advantages and disadvantages of this offer. While the advantages will help you see if the loan meets your wishes and needs, the disadvantages will show if the offer is a good option for you or you should look for something else.
Benefits:
Prequalification. Prosper gives its borrower opportunity to go through a prequalification procedure in order to understand what interest rates and loan conditions they can get. What's more, prequalification only requires a soft credit check so it won't affect your credit history.
Possibility to improve credit. Since Prosper reports your payments to all three credit bureaus, you have the opportunity to increase your credit if you make payments on time. However, if you fail to do this, your credit score will be damaged.
Ability to change your payment date. With Prosper Personal Loan you can change the loan repayment date if necessary. This option is popular with many lenders.
Joint loan option. If you would like to apply with someone else, you can use a joint loan option while many other lenders do not have this opportunity.
Disadvantages:
Origination fees. Prosper charges an origination fee which can range from 2.41% to 5.99%. So be prepared to face additional costs if you want to choose Prosper as your lender.
Late fees. If you are more than 15 days late on your loan, you will also have to face late fees.
No discounts for autopayments. While many lenders offer discounts if you set up automatic payments, Prosper is not one of them.
No direct payments to creditors. If you take out a loan to consolidate your existing debt, Prosper will not pay the debt for you. The money will be transferred to your bank account.
Availability. Despite the fact that Prosper operates in almost all states, residents of IA and WV cannot get a loan.
Limited repayment terms. Borrowers can choose only three or five years for the loan repayment period. Thus, you cannot choose the term that is right for you.
What are the criteria for getting a Prosper Personal Loan?
First, review the eligibility criteria for approval of your application. This will help you understand if you are eligible to apply for a Personal Loan from Prosper.
First of all, you must be a US citizen or official resident who is over 18 years of age. You will also need to provide government-issued ID, social security number and US bank account.
Your minimum credit score must be 640 in order to apply. Prosper does not have a minimum income requirement, however you will need to prove that you are receiving regular monthly payments. The age of the minimum acceptable credit history is 2 years. The maximum acceptable debt-to-income ratio is 50%. So you must have at least three open accounts on credit report. Another important requirement is no bankruptcies filed within the past year. If you meet these requirements, your application for Prosper funding is likely to be approved.
Is it a good idea to apply for a Prosper Personal Loan?
If you have fair or good credit, then you can consider Prosper as an option. Be sure to use prequalification in order to understand what interest rates and credit conditions you can get. If the loan option is right for you, then apply. However, if the interest rates seem too high for you, you can find another lender. Also remember that you need to have a minimum credit score of 630 and you will also have to face an origination fee.
Compare sites like Prosper